dataJAR Tech Series: What's new with macOS Big Sur and Apple Silicon?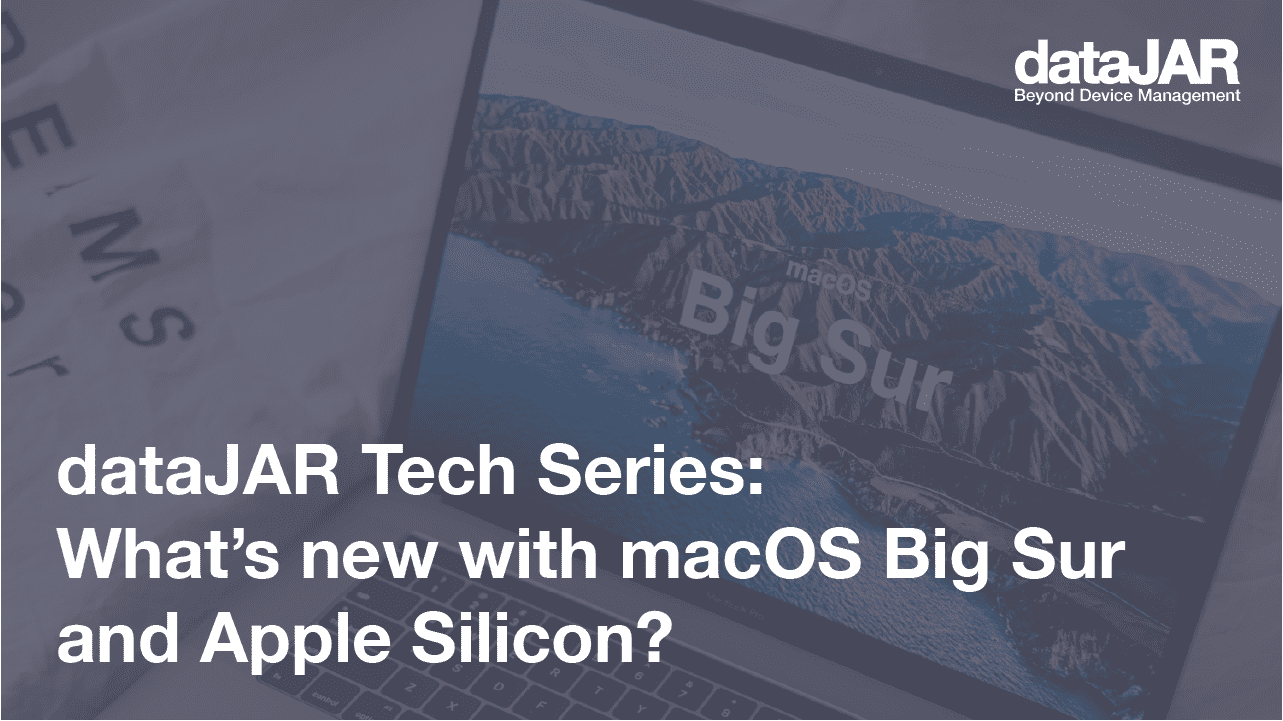 Presentations filmed at our recent Tech Series event are now available to view.
This dataJAR event took a deeper look into Apple Silicon, macOS Big Sur and insider risk management. The event combined presentations from Apple, dataJAR and Code42, and concluded with a Q&A on the topic.
The session kicked off with an in-depth presentation by a mystery guest from Apple, who gave a fantastic insight into the latest news and developments on Apple Silicon and the new M1 chip. Ben Toms, head of innovation and platform at dataJAR followed, exploring the new management features available in macOS Big Sur and how these can affect Mac administration workflows. Riley Bruce, security community evangelist manager at Code42, gave us an insight into understanding insider risk management on macOS.
macOS Big Sur and Apple Silicon – Ben Toms, Head of Innovation and Platform, dataJAR
Download the slides here.
Understanding Insider Risk Management on macOS – Riley Bruce, Security Community Evangelist Manager, Code42